kratom
7 Jul, 2020
1
Buying Bulk Kratom Capsules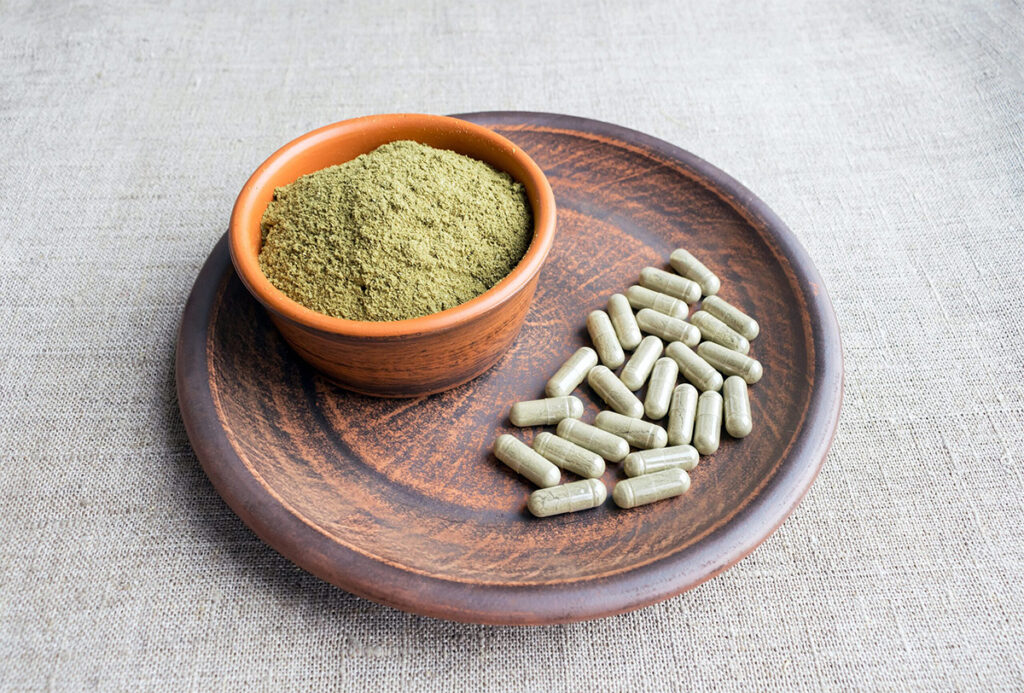 BUYING BULK KRATOM CAPSULES
It's common to find single-serve convenient products everywhere — just walk into any quick-stop store. You can buy a pack of Ramen noodles, a bag of chips, and a drink that'll all be gone by the end of your lunch break. At Kingdom Kratom, we're happy to offer small bottles at a great value — even our new Kratom extracts have their useful convenience factor.
What convenience products generally don't have going for them in the long run though, is their value. For the quantity you get, you're often paying a higher price. If you're looking to save money, you'd be wise to give bulk products a try. And if you're a true Kratom aficionado, and you want to get more for your buck, there's no better time than now to order bulk Kratom capsules. WHY ORDER IN BULK?
Have you ever found yourself thinking about enjoying the great qualities of a Kratom day, only to realize that either you are out — or you're just about to run out? And who could have seen the pandemic coming where mail was delayed, albeit (thankfully, only slightly)? At Kingdom Kratom, we pride ourselves in the fastest shipping possible — and even during the pandemic, we were pleased to be able to deliver your orders without hardly any delay. So don't be caught empty-handed — especially for those special occasions where you want a boost for an important day at work, or an unwind for a busy end of the work-week.
SMALL BULK SAMPLE CAPSULE PACK
Can't make up your mind on what to try? Do you like mixing it up and want to sample a few different strains? The Small Sample Pack will let you try four of our different strains while getting a discount for buying in bulk! This includes four different strains of 60 capsules for a total of 240 capsules! If you want multiples of one strain, add a note to your order or respond to your order confirmation email with the desired strain you want multiples of.
Large Bulk Kratom Sample Pack
Want to really stock up on Kratom Capsules and save with purchasing in bulk? The Large Kratom Capsules Sample Pack will give you four different bottles of 120 Capsules for a total of 480 Capsules!
CUSTOM KILO SAMPLE PACK
Do you want to go even bigger — then the kilo of powdered Kratom is the way to go. If you choose one strain, that will get you one kilo of that strain. (You might even consider splitting a bulk kilo purchase among a few friends — lowering everyone's upfront cost!). If you want to stock up on one or a few strains but aren't sure which to try, the Custom Kilo Sample Pack will let you sample up to four of our different strains, while still getting the discount for buying in bulk! This includes up to four different strains totaling a kilo of Kratom powder! If you choose two strains, we'll send you 500g of each strain. Choose three strains, we'll send you one strain at 500g, and the other two at 250g. Finally, if you choose four strains, we'll send you four strains of 250g each. Select from among an incredible selection — at last count 20 strains are offered! Hurry, this special sale won't last long!
OTHER USES FOR BULK KRATOM
Another reason customers purchase in bulk is that they can mix their own strains according to their own preferences. Mixing one, two, or three strains can often provide the exact mix and effect you are seeking. Measuring is easy and many find that the option of making their own Kratom capsules is economical and that the process of filling the capsules is fun and engaging!
Another reason for bulk purchase is that you can make your own teas and poultice. Kratom has been shown to be very effective in reducing pain. Teas and poultices have been used for years by Indonesians, and often they'd combine it with other herbs.  Combining Kratom with St. John's wort (which helps with pain control and healing damaged nerves) and with rosemary (which increases circulation), and you have a mild but long-lasting analgesic salve that does more than mask pain, it helps heal the source of the problem. Check out some great poultice recipes at The Practical Herbalist.
KINGDOM KRATOM IS HERE TO ASSIST
At Kingdom Kratom, we know you have questions and our team is ready to help! Call 210-966-9266 at any time (Monday -Saturday? 9am-5pmCMT???) to speak to one of our customer service representatives. You can also text this number. Or feel free to email us directly at info@kingdomkratom.com. Thanks!